Ed Kotnik
Founder. Father of four. Surfer. Problem Solver. Believer in the Underdog.
Ed has a unique combination of technical aptitude and personal communication skills which allows him to listen to customers, analyze the requirements and describe the solution in tangible manner.
He also has the innate ability to find cost-effective and repeatable solutions which satisfy both short and long term objectives. With 20+ years of experience in the Variable Data Publishing, Cross Media and Web2Print marketplace, Ed can speak to the breadth of a project rather than one or two aspects of the whole.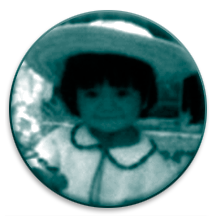 Thelmy Linares
Problem Solver. Mother. Attentive Listener. Nationally ranked racquetball player.
Thelmy's calm approach to training, troubleshooting and support is like no other. Her patience and kindness shine brightly as she drastically shortens her customer's learning curves.
As a graduate of the Art Institute of California, Thelmy brings a deep understanding of design and the tools associated with file preparation with a keen eye for user experience. Her 15+ years of experience in the Print and Web2Print XMPie marketplace have provided Thelmy with practical answers to everyday production questions.
Gregg Nurre
Innovator. Father. Problem Solver. Football Dad.
Gregg has a broad skillset that allows him the ability to tackle marketing programs, campaigns and initiatives from both strategic and technical perspectives.
He has over 15 years of experience in Multi-Channel Marketing management, strategy, tactics and operations and is an enthusiastic connoisseur of all things digital marketing technology. Gregg takes great pride in being a thought leader, sharing his knowledge and taking on new challenges with a can do attitude.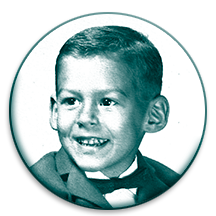 Shep Casey
Programmer. Father. Firefighter. Outdoorsman.
Shep is one of the few developers who understands the practical implementation of print applications from end-to-end.
He co-founded several successful business ventures, two of which were acquired by Fortune 500 companies. He has over 12 years of experience with Salesforce.com Administration and Apex / Visualforce and C# programming. Shep knows more about print and prepress than anyone you'll ever meet. When not working, he volunteers his time as an EMT and Assistant Fire Chief.
Nick O'Connor
Artist. Husband. Combat Sports Enthusiast.
Nick's 20+ years of experience in the printing and marketing industry has given him a unique perspective on the challenges faced by marketers today.
His passion for user experience design, data puzzles and personalization translates into a well-rounded blend of expertise and persistence in getting a job done right. When he's not in front of a computer screen, Nick can be found on the mats getting choked out or punched in the face by close friends and loving every moment of it.